***Note for visitors: We are currently only having one customer at a time in the shop, so you may need to wait outside for a short while. To see bikes that we currently have for sale, follow us on Instagram @thebristolbikeproject. We post them as soon as they're ready and try to update the post as soon as they're sold. Turnover of stock is very fast as demand is high. Sometimes we may have few or even no bikes ready for sale, but we are building more every day.*** 
Here's how it works
We sell fully refurbished second-hand bikes from as little as £150. All the bikes we sell have been donated to the Project and given a complete overhaul by our professional mechanics so they work like new.
Buying from us means saving another bicycle from the dreadful fate of landfill. Any profit we make will be reinvested in our community programmes which help people from across Bristol get out on two wheels.
We sell all kinds of bikes, including hybrids, mountain bikes and road bikes. All bikes come with a four week warranty and if you change your mind we'll offer a full refund on any bikes returned to us within one week. Pop down during our opening hours to check out our full selection and take one out for a test spin!
We also have a range of frames, accessories and new and second-hand parts. If you can't find what you're looking for, we can usually order it for you!
Struggling to afford a bike?
Wheels to Work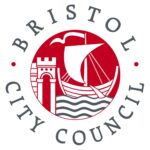 If you're on a low wage or unemployed, you may be eligible for £100 discount on a bike and lots of other offers made available through the Wheels to Work scheme funded by Bristol City Council. Full details of what support is available and how to apply, can be found on their website: Wheels to Work West – Travelwest.
Earn a Bike
The Bristol Bike Project runs an Earn a Bike programme for people who are currently experiencing involuntary long-term unemployment of 6 months or more. Unfortunately, we do not accept students. If you are keen to "earn" a bike that you can keep and get involved in learning some basic bike setup and maintenance in a workshop session, take a look at the information on how to Earn-a-Bike.